Making good use of your patio with awning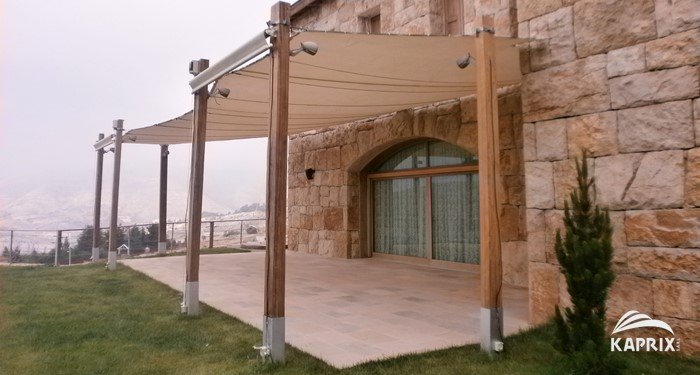 How to leverage your patio
In a country like Lebanon, the terraces can be put to a real good use. But people do not like to use these terraces or patio as they are. They prefer to put some awning or sun shades there. After all, Lebanese weather is such that some kind of covering will always be a help in case you wish to use these areas.
With pleasant evenings in both summers and winters, the terrace, patio or even your balcony can be the perfect place for a family get-together or for partying with your friends. In case you wish to have a party during the daytime, then make use of sunscreens. These are perfect for protecting you against the harsh elements. You get these in a wide variety of colours and styles. So you can choose the one that you like. Opt for a plain one or for the patterned sunscreens.
In Lebanon, even the summers are quite pleasant. Thus you can make use of your patio at that time too. In fact, it can be perfect as an extra room when you have guests over. Just place some roller shades here and you can have a drink here with your friends. In fact you can even enjoy your meals here when your patio is protected by roller shades. Besides protecting you from the harsh elements, you are also saving on energy costs this way.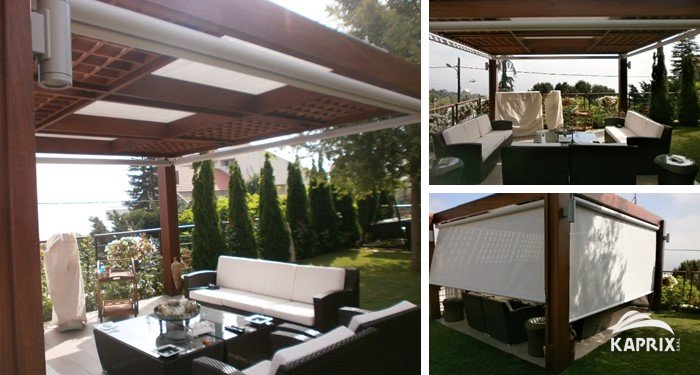 A modern alternative to awnings are the armed awnings and the stylish awnings. You can use these in order to make your house look truly unique. This is because they have a range of styles and patterns for you to choose from. You can select the ones that match the style of your home. In addition to making your house look attractive, it will also increase the market value of your home. Also, you are increasing the usable area of your home this way. This is especially useful when you have guests over at your place, or you are having a party at home.
Put up tents on your terrace and make use of it. This way you get protected from the harsh sun in the mornings and afternoons. In addition, you are saved from the harsh winter winds too. Just go ahead and put these to have a nice, shady and cosy area on your terrace. You can have your meals in the open this way or even chill out with your friends by making it a lounging area.
Just make sure that whatever protection option you are using, make sure that these are of good quality. Only then you would be able to get complete protection from the harsh elements. Another issue is that it is not easy to put up these on a frequent basis. In case you are using good quality material, you do not have to get these replaced too often. Once erected, you can simply forget about them. So go ahead and enjoy your days and nights with your friends and family with these protective elements.